Yesterday while setting up a new SAN for a customer I ran into issues when I tried to connect the ESXi hosts. The servers saw the HP branded Brocade 825 Cards after I installed the drivers, but no LUN's were visible… no even the 0 byte LUN that you see before you do your LUN masking on the EMC side.
After reading a bunch of forums I found that the Brocade 825 is in P2P mode not FC-AL mode (or loop mode) by default. And for whatever reason it will not automatically switch to FC-AL mode.
After a couple hours of frustration I finally was able to get the card set to FC-AL mode by using a live cd from brocade with the latest (v3.2.1.0) bcucli utility. Here are the steps to get the card to work for direct attachment to a SAN.
Step 1. Download utilities
Brocade live CD can be found here: http://www.brocade.com/services-support/drivers-downloads/adapters/VMWare.page
Look under the DuD section it is labled live_cd_v3-2-1-0.iso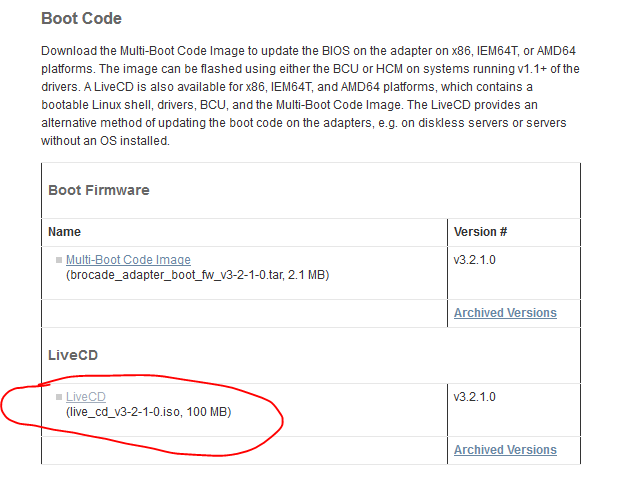 Step 2. Boot from live CD and select bcucli as the boot option
After you are at a "#" prompt type the following:
bcu adapter –list
This command will list your adapters for you, make sure you are doing this to the right adapter.
bcu port –topology 1/0 loop
bcu port –disable 1/0
bcu port –enable 1/0
Then you should see any messages about any LUN's that the card can now see on port 0.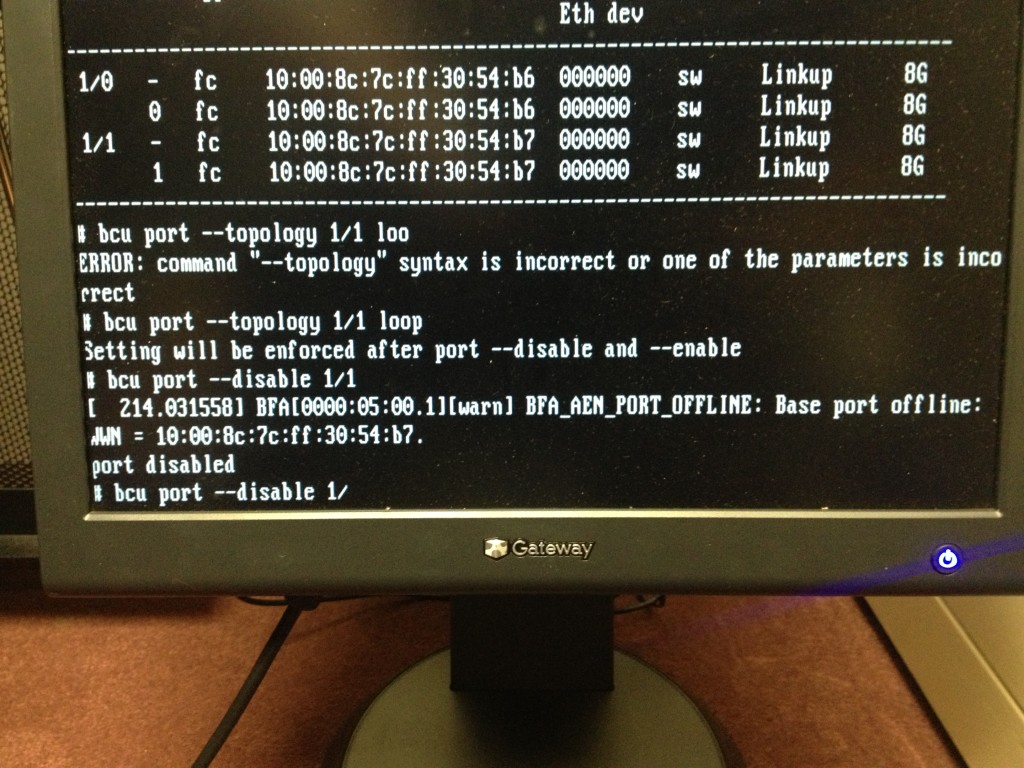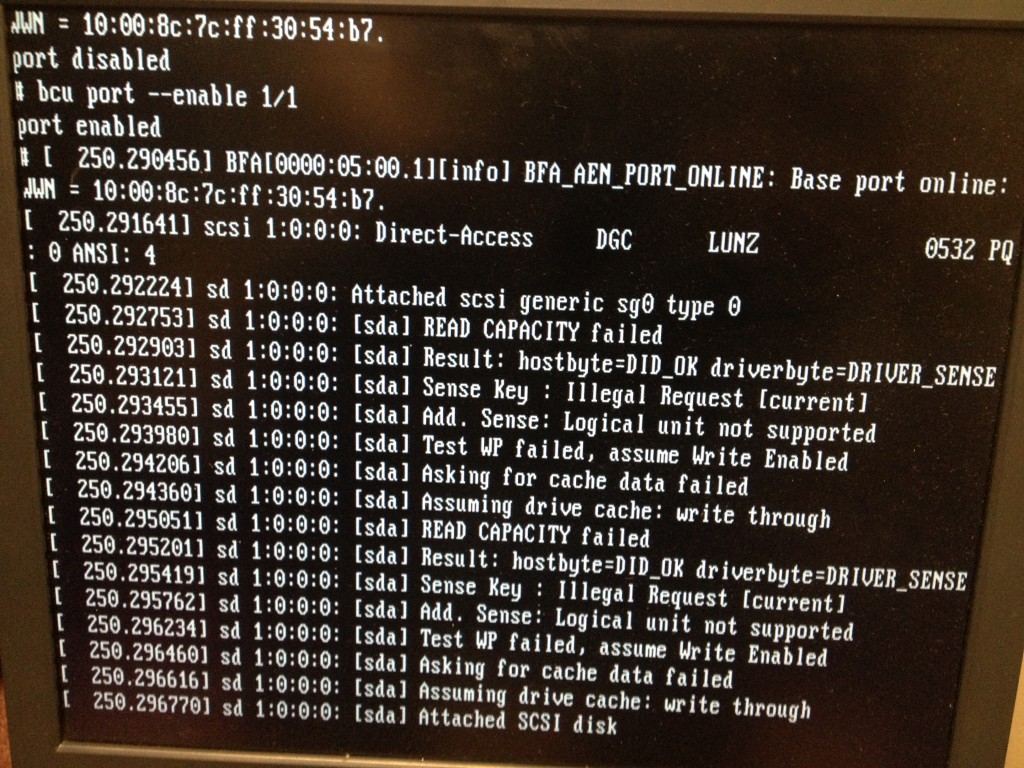 Now lets fix port 1
bcu port –topology 1/1 loop
bcu port –disable 1/1
bcu port –enable 1/1
Again you should see messages for any LUN's already presented
Step 3. Reboot
Type reboot at the prompt to reboot the machine, remove the live CD and you should now be able to see your direct attach SAN LUNs
If you ever add fiber channel switches you will need to reverse this process and put the card back into p2p mode. To do that run the same commands but substitute p2p in for loop
Hope this saves someone some time.