I have some Unifi wireless AP's at my house and was trying to find a virtual appliance version of the Unifi controller but was unable to. So I went ahead and created one myself. You are welcome to use it, but it does not come with any support or warranty from me. 🙂 It is simply a minimal Ubuntu 16.04 LTS install along with the proper packages to run the Unifi 5.0.7 controller software. It also has the Unifi Controller software pre-installed, so it will boot up and Unifi will be started automatically!
Before you see the dashboard like the screenshot below you will need to walk through the initial config because this appliance has a fresh install of the controller software. If you plan to import a configuration file from an existing controller I would not adopt any AP's during the initial config, nor would I configure any SSID's…. those will be imported automatically when you restore the config.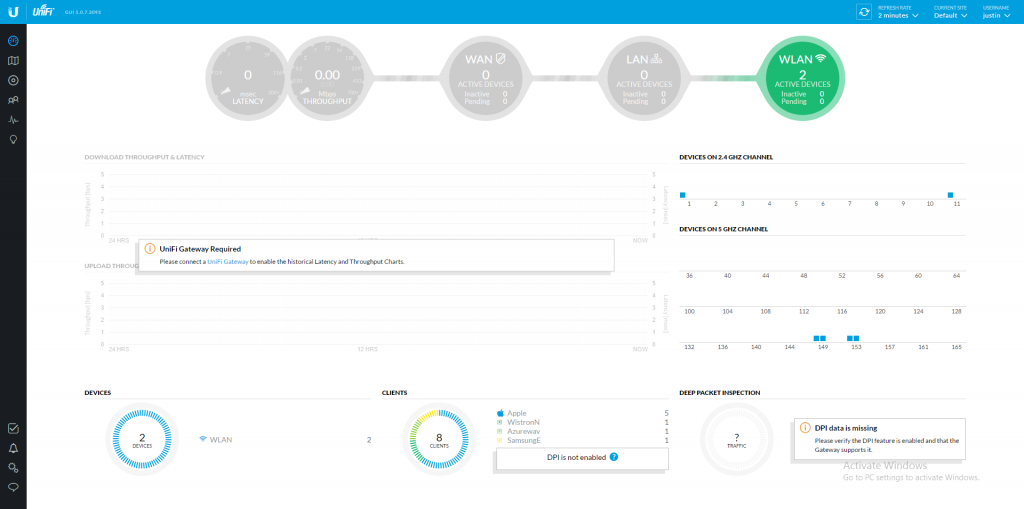 When you fire it up, the credentials are 'unifi/unifi', and if you want root access you can sudo with the same password.
By default, it will try to pull DHCP from whatever virtual network it is attached to, but you are welcome to use the normal Ubuntu "interfaces" file to set a static IP.
My deployment
I deployed this appliance for myself and was able to successfully import a backup of the config from my Windows-based controller without any issues. The coolest part was that all I had to do to migrate my AP's to this new controller was shut down the old controller and import the config to this one! That's AWESOME!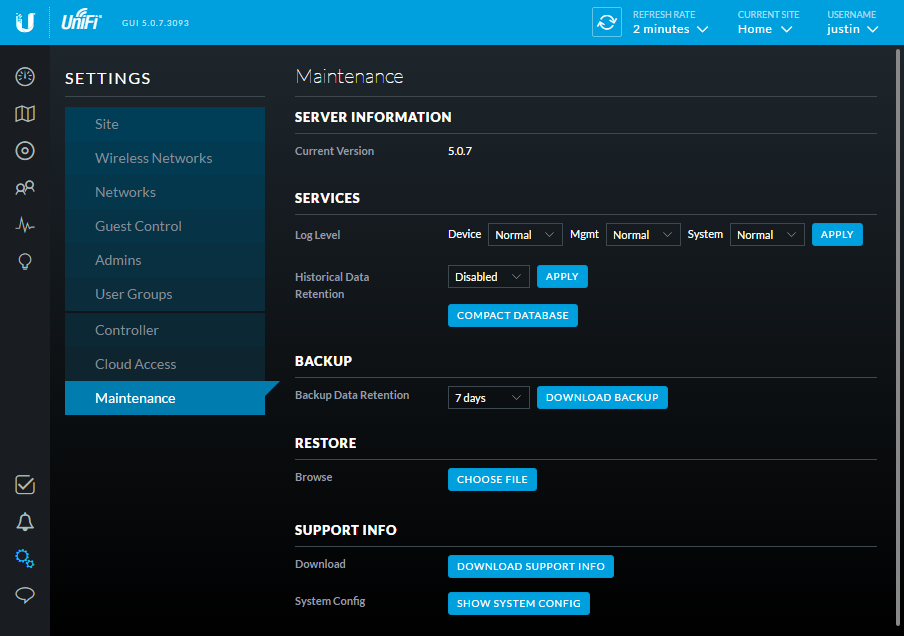 Now I just need to get some Unifi switches and a router to complete the Unifi Puzzle!
Looking for the UniFi Hardware?
If you haven't completed your Ubiquiti Unifi hardware deployment, Amazon has great prices on all the UniFi hardware.
| | | |
| --- | --- | --- |
| UniFi Security Gateway | Unifi PoE Switch | Unifi Wireless Access Point |
| | | |
OVF Download
I'll try to keep this up to date as I update my controller with major releases. Please note that automatic Ubuntu security updates are not enabled on this appliance so I would highly recommend that occasionally you install those.
Unifi 5.0.7 – Ubuntu 16.04
Username: unifi Password: unifi
Download Size: 948MB
https://1drv.ms/u/s!ANFHYV92O1unqT0