This morning while wasting some time before the baby's doctor appointment I was browsing around on Microsoft Connect. I had never heard of it before and thought I would see what was all available on it. For those of you like me who don't know what Microsoft Connect is, it is a site where they post beta products and you can download them and try them out for free!
Anyhow what brought me to the site was Windows Home Server 2011, but what I didn't expect to find was a product called Remote Desktop Connection Manager.
It is a very small download, about 760KB, and it installs in about 5 seconds. After launching and adding some groups here is what I have: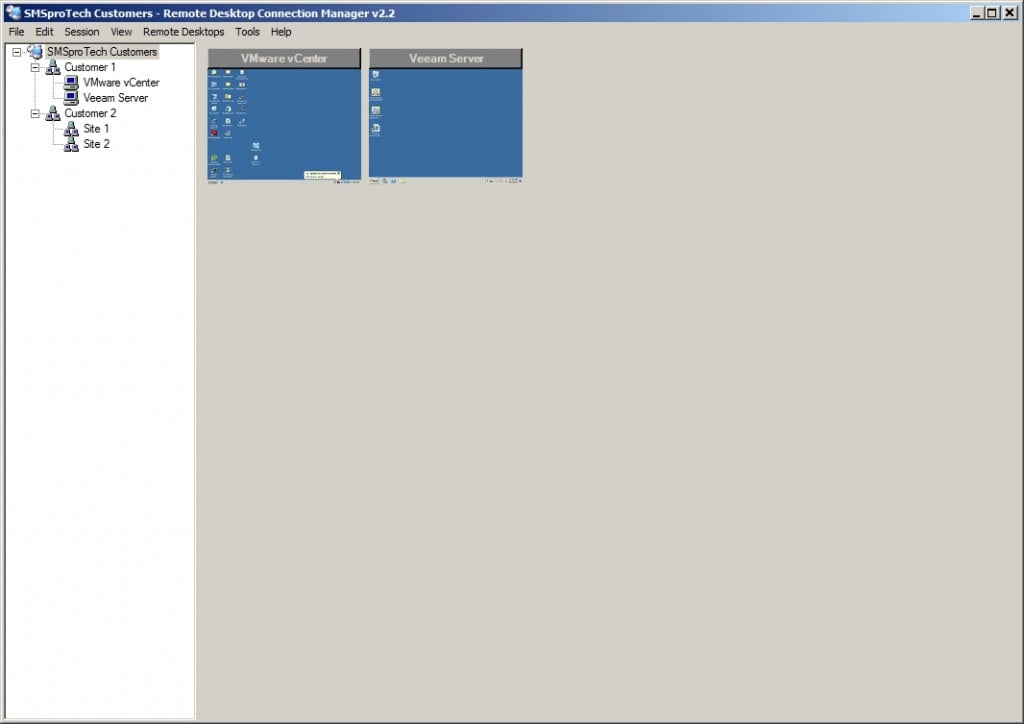 So basically what we have is a one-stop place to store all credentials (if you choose) and all connection information for every server that has RDP enabled.
Plus you can save the profiles… so for a place like SMSproTech I can go through and add in all the servers for a particular company and then save that profile into a customer profile in our ERP system. Then if other engineers need to connect to a server for maintenance they can open the profile and have the connection information for that customer. Or if you work for a company that does their own IT work, you could create multiple groups and organize all the servers for easy access.
Obviously, you still have to create your VPN connection to the server (or if you're using this internally)…you have to be able to route to the server… but other then that this will store all your information in one place!
By default subgroups and server, connection inherits connection and username and password information from their parent group. But you can change this by right-clicking on a  group or server object and going to properties. There you will find a menu where you can control all the normal RDP properties.
This particular box is where you set the group logon credentials… so if you put in domain admin you connect to all servers that use it, without re-entry
This part is pretty neat too, so you can be connected to multiple servers at the same time, and then to switch between them you can just click the name in the left side… no need to move the mouse all the way to the bottom of your screen and find the correct session!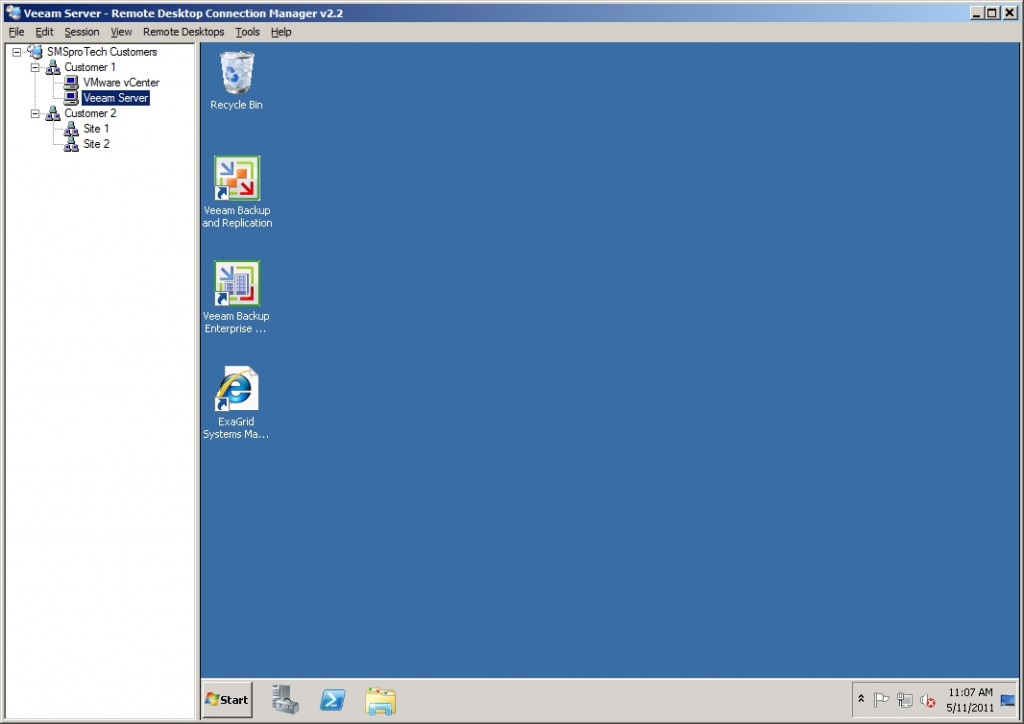 So how do you get this puppy?
Check out the Microsoft Connect Site Here or here is the direct MS download page