Or grab them any other day… I didn't wait till PrimeDay.
It's been a while since I blogged about my addiction to geek toys from Amazon, so here is an update on some of the cool stuff I've picked up recently. Plus with PrimeDay coming up I figured an update was in order.
Some recent additions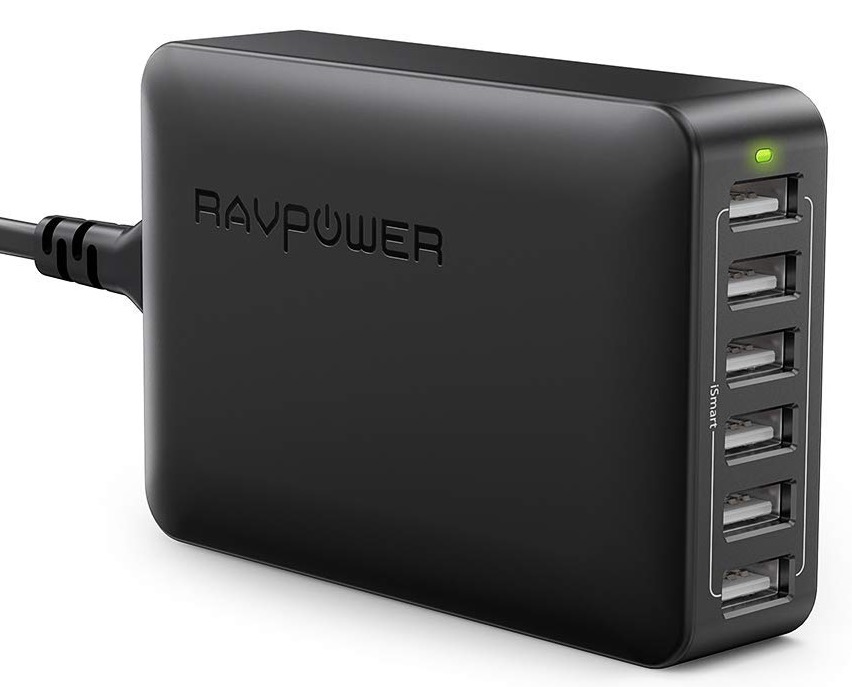 This is probably my favorite new addition, (actually I own two of them, I wrote about one in my RaspberryPi Cluster Case Build ), simply because it's also the most practical. It has 6 ports, all of which will deliver 2 Amps (10 Watts). So when I'm traveling with a few RaspberryPi's and my Travel Router, as well as want to charge my phone, this thing handles it all. It's also pretty small for what it is.
Update: I have also successfully used this power supply to power several Raspberry Pi 4's as well. I use USB A to USB C 1ft cables. (Check my RaspberryPi Cluster post here for details.)
Update 2: There is also a newer version that has a QC 3.0 port, so if you have a device that has that, you might want to spend a couple of bucks more and grab this model.
Here is a recent example while I was on a recent trip…
My iPhone
Asus Tinkerboard
GLiNet AR750S Travel Router
2x Raspberry Pi 3B+
1 Raspberry Pi Zero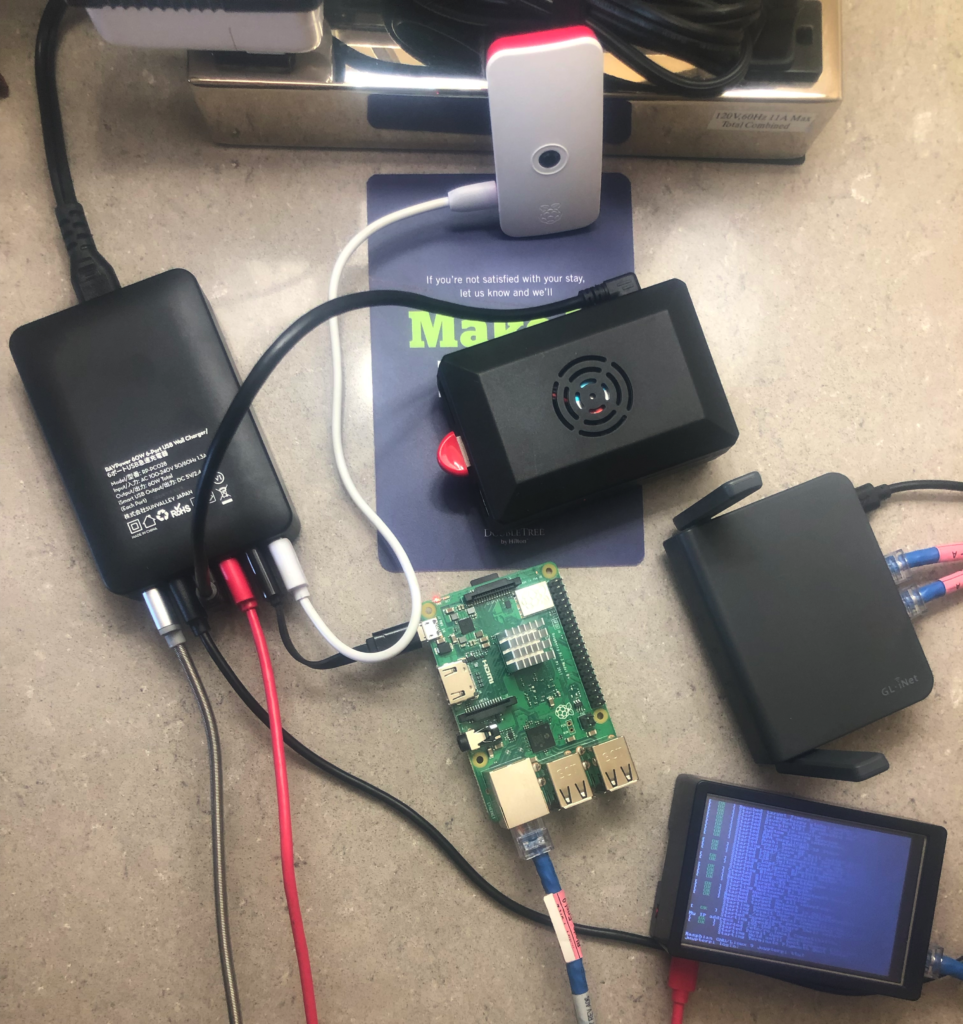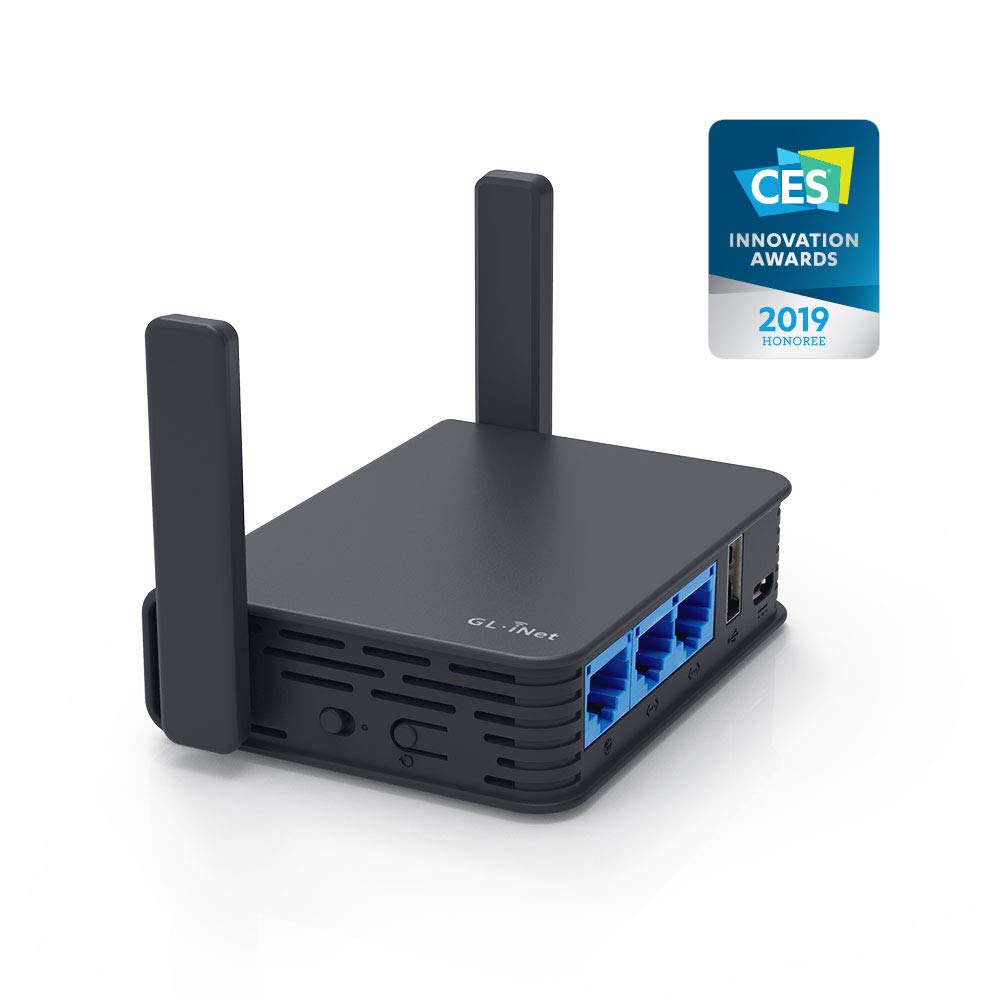 I've written about this travel router series before, but I finally upgraded to the Slate version. It has better antennas and gigabit switch ports instead of 100Mbps. You can see it on the right side of the picture in the last section too.
I find that even when I'm not traveling I still use it too. For example when I'm doing various projects with Raspberry Pi's or setting up a device in a location that doesn't have an ethernet port handy.
Of course, it's always with me when I'm traveling as well. Pair it with the open source project Algo VPN and a trusted Linux instance for a great WireGuard based VPN solution too!
I bought one of these for myself and then recommended we give some away as Hackathon prizes at ZertoCON… They were a big hit!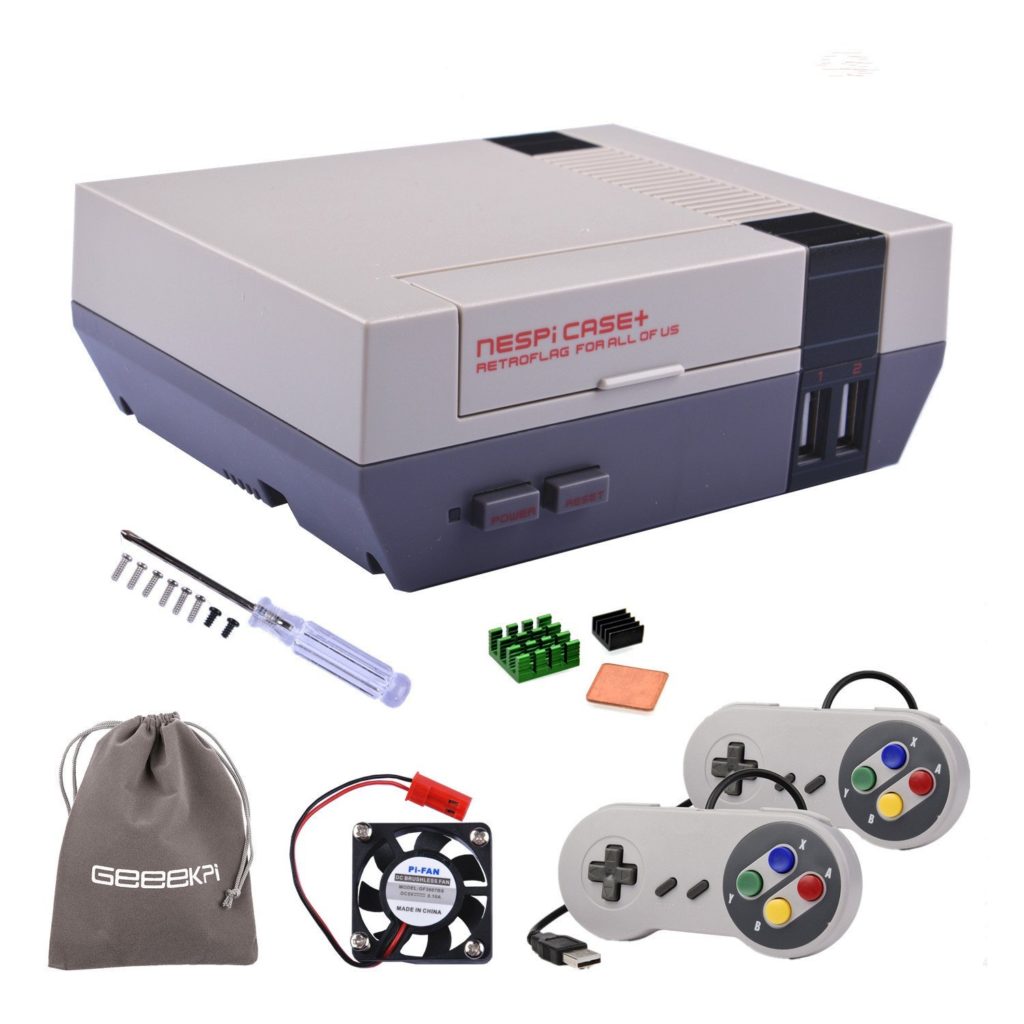 They are more than just a Pi Case, they have a "safe shutdown" switch that leverages GPIO pins to detect when to run a shutdown script, as well as all the stuff you need to build a RetroPi gaming machine.
If you plan to take the party on the road, get one of these travel cases, they hold the machine, cords, and controls perfectly.
Mine is Raspberry Pi 3B+ powered, but a Pi2 B+ will work too. I recommend you just make sure it has WiFi for easy updates.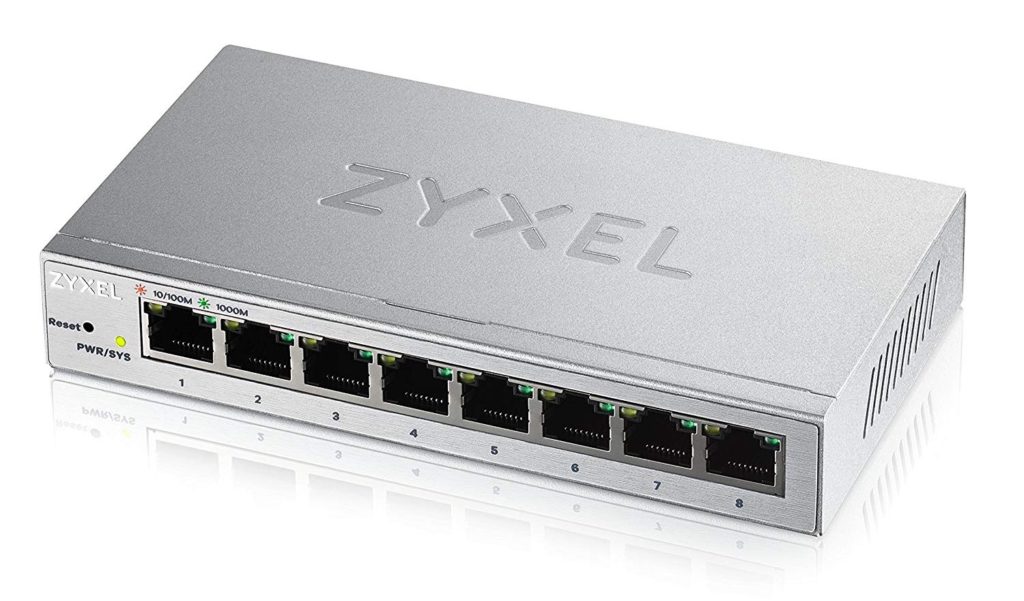 I picked this guy up for my Pi Cluster project, so far its been great. Besides a lifetime warranty, it also has more advanced features that you normally don't get for 30 bucks. Stuff like:
VLANs
Link Aggregation
Port Mirroring
and more
For $30 I'm pretty impressed. I've always been an Ubiquiti fan, still am too, but for small lab projects that don't need cloud managed switches, but do need VLANs … this is my new go to.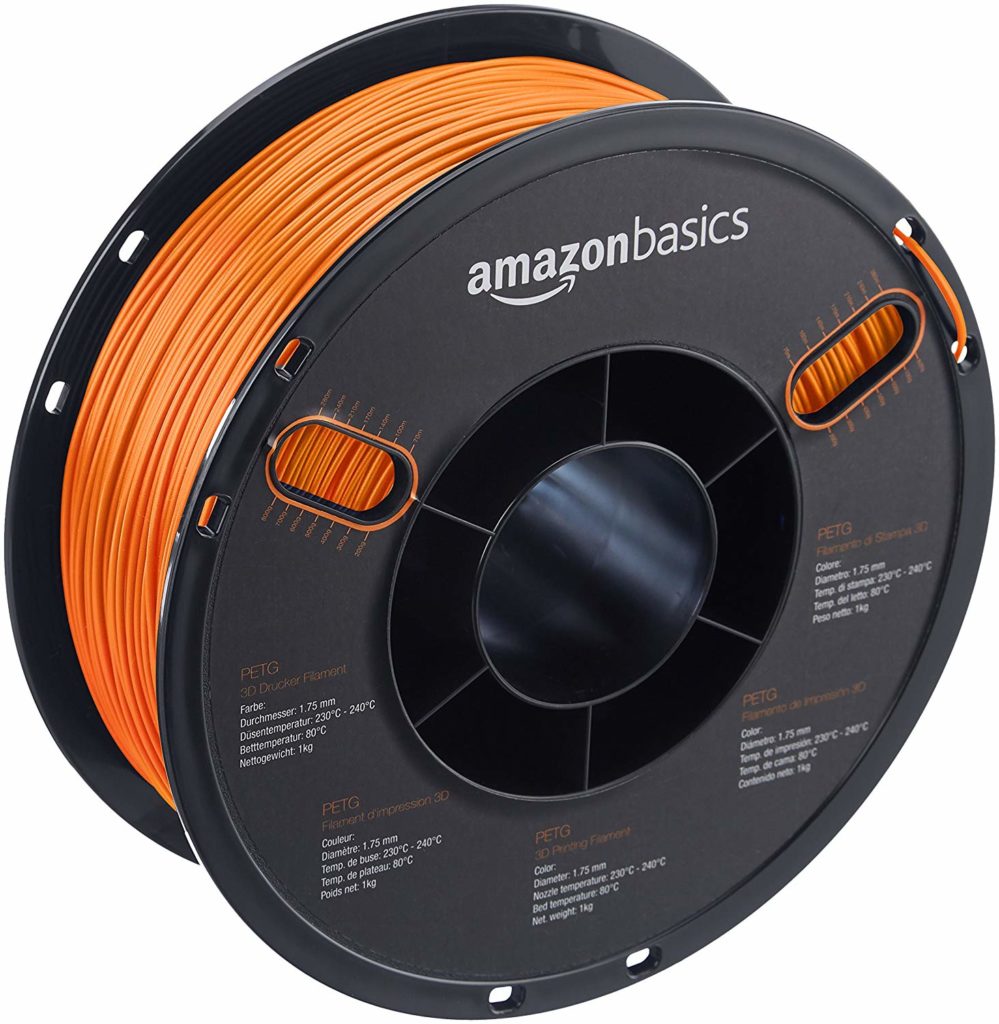 I've tried a lot of different filament in my 3d printer, but I've had the best success with AmazonBasic's PETG. It's very competitively priced and comes in pretty much any color.
I've tried Hatchbox (which works great too), and the MicroCenter brand, and several others. I was really happy with Hatchbox, but it's more expensive. The MicroCenter ABS didn't work that well in my printer, so I haven't bought it since. (although their TPU did work pretty good!)
That's all the new stuff…
As I said before, these are things I've actually bought with my own money. Most of my new toys have been related to Raspberry Pi stuff since I've been playing around with Docker and Kubernetes lately.
I kept the stuff form my cart/wish lists out because this post would be pretty damn long if I put all that stuff on here, lol!