Deploy Zerto Faster on AWS!
This week Zerto published AWS Community AMIs (Amazon Machine Image) for all regions of AWS. This means that you can now deploy a Zerto Virtual Replication Cloud Appliance from a template with Zerto 5.5 Update 1 already downloaded and ready to configure.
To replicate virtual machines to AWS with Zerto you will need:
an AWS account
a VPC
a private network connection (such as a VPN or DirectConnect)
Once those services are all up and running you can add a Zerto Cloud Appliance. This is where the new AWS Community AMI comes in, as it can finish up your Zerto deployment quickly.
Why a Community AMI?
Why not a regular AWS Marketplace listing? Zerto Virtual Replication does not have an AWS Marketplace item due to a conflict on how licensing can be purchased. In a nutshell, AWS requires that a vendor have a "paid" marketplace item in order to have a "free" or BYOL marketplace item.
The problem is that Zerto licenses can only be purchased through a channel partner, like CDW, Roundtower, SHI, etc, not through AWS. If Zerto were to allow the purchase of ZVR through AWS, it would currently violate our channel-only sales model because AWS is an alliance partner, not a channel partner.
So for now, Zerto will public the official ZCA template through the Community AMIs area of AWS, if something changes in terms of procurement through AWS there may be a true "Marketplace" template at that time.
Can't I just build my own ZCA?
Yes! The Zerto Cloud Appliance Template that is listed in the Community AMI list is just a Windows EC2 image that has been customized to include the bits for ZVR for AWS. We have also included some instructions and sized the VM for proper performance, but outside of that, it's just Windows + Zerto.
The idea behind providing this AMI template is for deployment acceleration, ie. to save you a bunch of clicks!
How to deploy the Zerto ZCA from the Community AMI
The first step is to navigate to the EC2 section of AWS. Then click the "Launch Instance" button.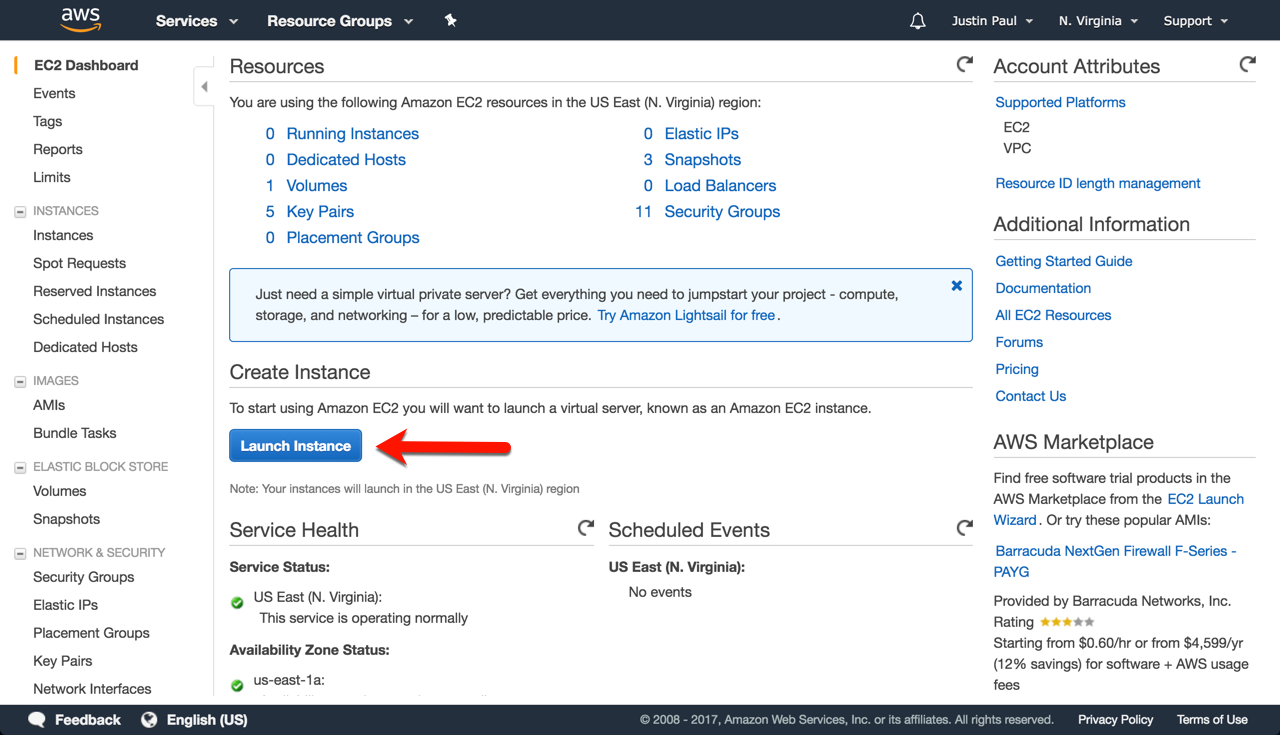 On the left side of the "Launch Instance" wizard, there is a section called "Community AMIs", select it.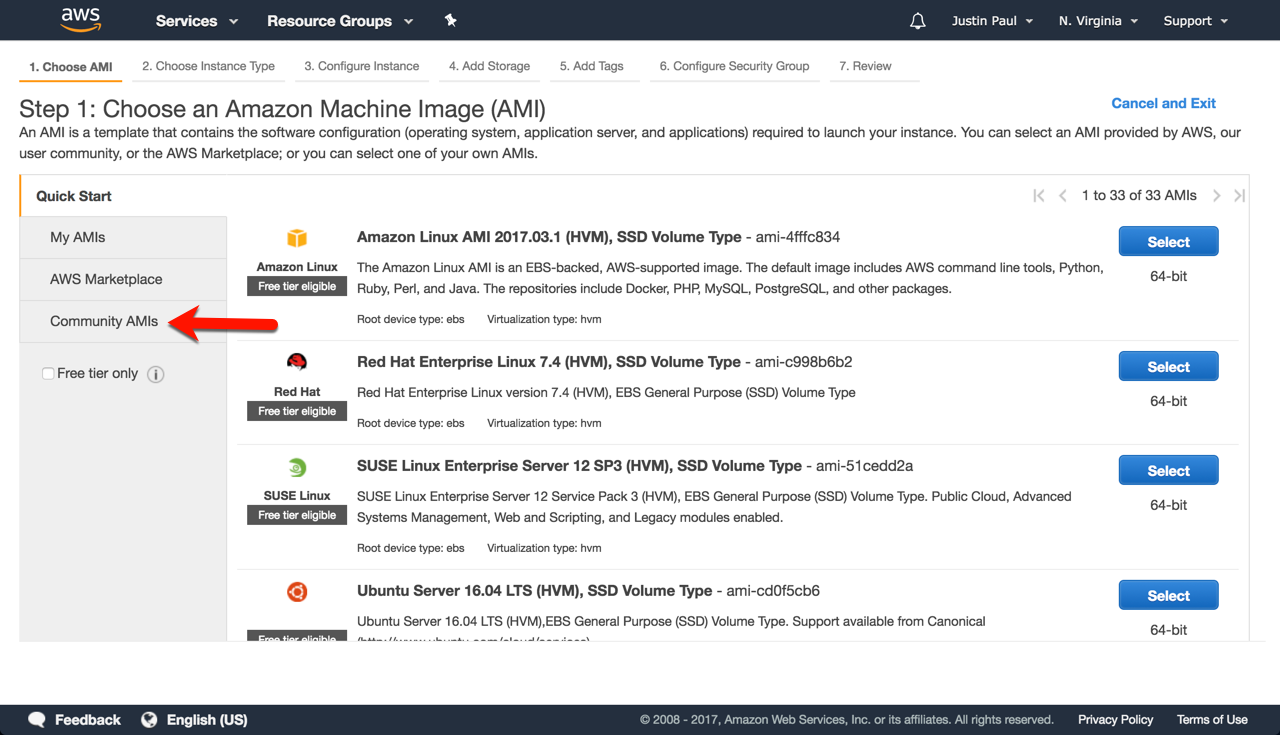 You will see a search box at the top, enter "Zerto" and press "Enter" to search. You will then see the Zerto Cloud Appliance for AWS AMI. As of this article, there is a version 5.5 update 1 AMI loaded into each AWS region. As new major versions of ZVR are released, this image will be updated and labeled as required.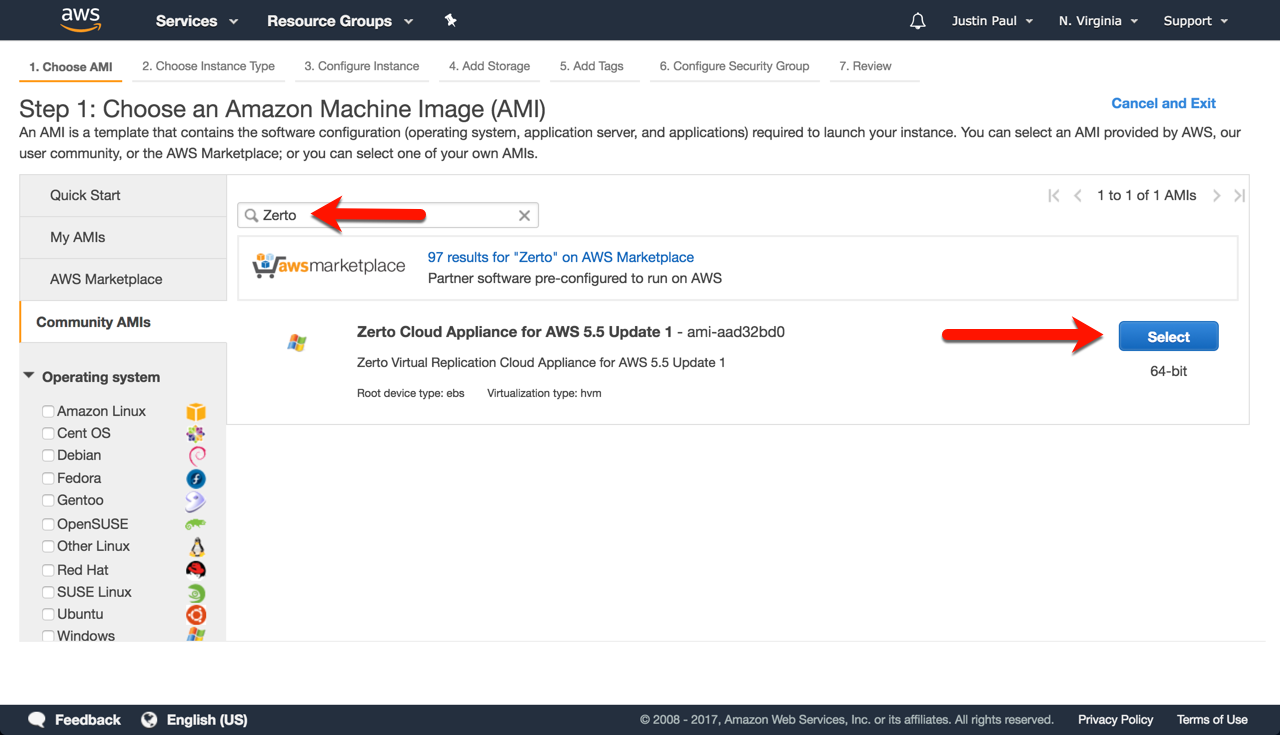 After selecting the Zerto AMI you will need to finish the deployment process just as you would with any other template, by selecting an instance size as well as security options. The official ZCA size is m4.xlarge. For smaller deployments with only a few VMs you can use a smaller instance, for larger deployments (75-100+ vms) it is recommended to deploy 2 or more ZCAs.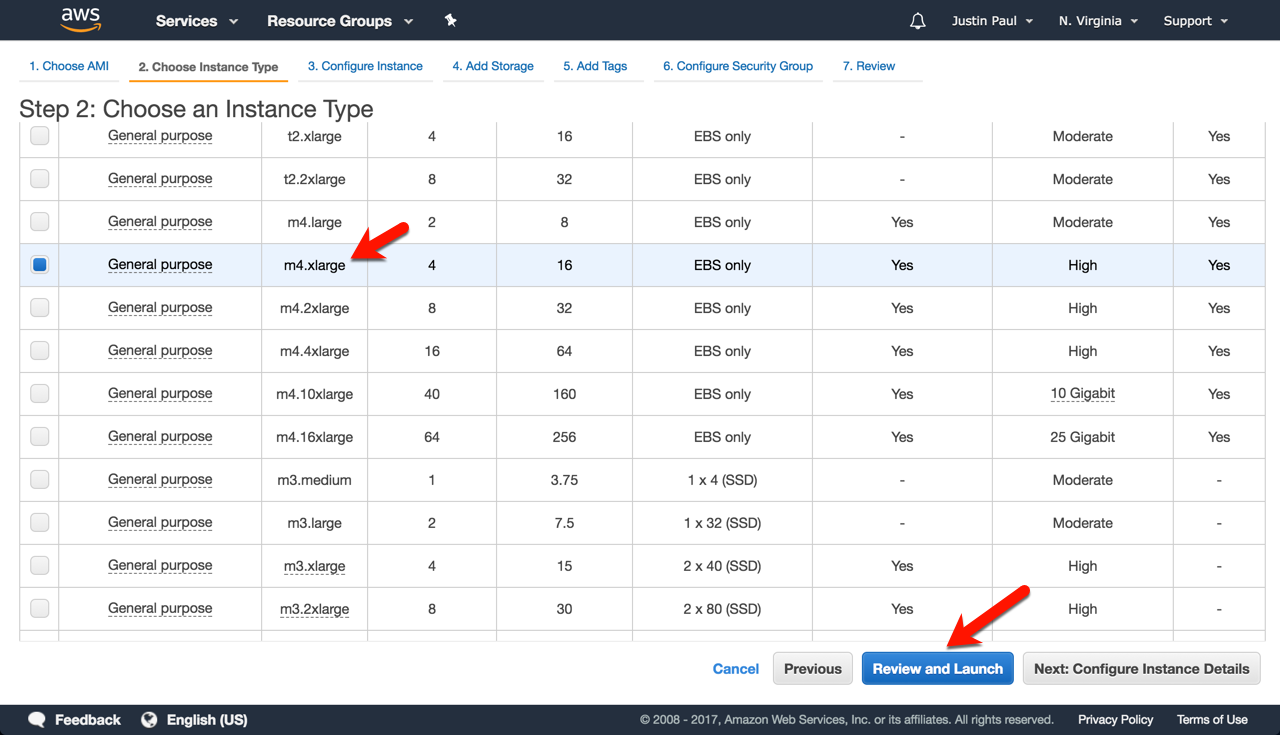 Once you have finished the wizard and the AMI deployment has been completed you can log in via RDP and finish the installation of Zerto from the desktop.
Support for the ZCA AMI
This Zerto ZCA AMI template is fully supported by the Zerto Support team. You can open a ticket if you have issues just like you would with a standard Windows image and a vanilla Zerto Cloud Appliance installation.