Exchange Explorer from Veeam is a product that was just released into public beta; and I must say that it is probably something you are going to want to check out. The idea behind this product is to get rid of the whole vPower/ Exchange sandbox environment needed to do item level recovery for Exchange. Instead you can simply tell Veeam that you need to do a file level restore, then Veeam will ask you which point in time to go to; then mount that backup on the Veeam server. At this point we are ready to switch over to the Exchange Explorer tool and tell it where the Exchange files are located and after doing so it will mount the EDB files and show you their content. If Veeam detects that the EDB file is not clean it will even look for the log files and replay them as needed.

Now that we can see our mailboxes and folders we get to pick how to restore the items, we can export to PST or save /send as MSG attachments. Overall this new product reduces the time needed to restore Exchange items from about 30-45 minutes to about 5 minutes. I have not heard about pricing yet, or if this will just be included when you purchase Backup and Replication 6.1 or newer, Way to go Veeam!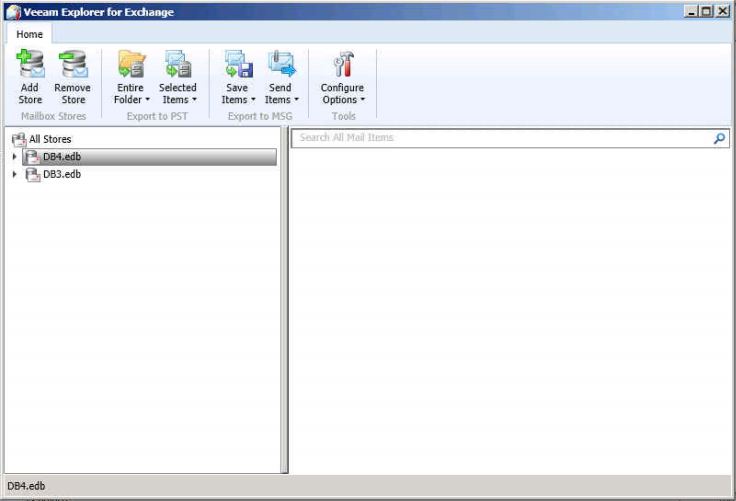 On a side note if you are looking to figure out what the monetary value of this add on is for Backup and Replication, give OnTrack a call and ask them about their PowerControls for Exchange software. My guess is that you will spend about $800+ dollars to get these same type of features.
If you would like to check out the beta let me know (email justin at jpaul dot me), I was given a small number of invites. Or fill out the info below and I will send it over to Veeam.