A couple of weeks ago I asked that you vote for my blog on the vSphere-land Top Blog Contest, and now the results are in.
Out of 187 blogs being voted on JPaul.me came in at number 49! Yup that's right, I squeaked by and made the top 50!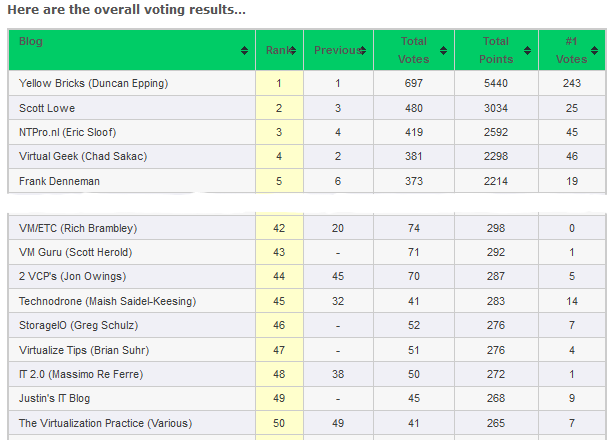 It's pretty amazing to me what I have built in just under 3 years, in fact the 3 year anniversary date is coming up on May 1st. Thanks again for reading my blog and posting comments!
If you want to see all of the results check out vSphere-land.com here.