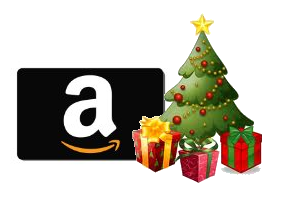 Here is a list of gear I have personally purchased and LOVE. I'm also confident that if you have a geek on your holiday shopping list, they will love these items as much as I do!
Maxpetition Sitka Gearslinger

I carry this sling style backpack every day when I'm not working from home. It has been on countless international trips, and has worked perfectly. It is big enough to fit my Macbook Pro 13″ laptop as well as my Surface Pro 3. In fact I've had both in it at the same time. It also has lots of pouches, and a spot for a water bottle.

Mophie Powerstation 5x

This isn't your ordinary USB battery pack. It has real geek potential too! Besides having two USB powers and providing lots of power, it also connects to your phone via bluetooth and let's you know how much charge it has remaining. It also tells you how long it will take to charge and the charge rate! #N3rdLif3

Bertucci A2-T Vintage Watch

I haven't worn a watch for years, but I do now. I bought mine locally and added a Tridura band. The geek factor on this watch is that the case is solid titanium and is designed to look like a WWII field watch. So it doesn't matter if you are crawling behind a rack, working on a car or whatever… you aren't going to hurt it.

I've had mine over a year and would definitely buy it again. Biggest advise I have is to grab a Tridura band as well.

Plantronics PLNAUDIO478 Stereo USB Headset

I work from home about 50% of the week and the worst part was having to use my cell phone for all the calls. I tried using a headset with my cell phone, but it wasn't ideal.

Now I just use my computer for almost all my calls, between Webex and Google voice + this headset there isn't much I need my cell phone for.

Overall it works great, has in line volume and mute, and is plenty loud.

I also use it for trash talking in Counter-Strike: GO too! LOL

Presentation Remote with Bright Red Laser

If the geek your shopping for does presentations then this is a must. It's a USB remote for Power Point that also has a laser pointer built-in.

It's about the same size as a nice pen, and is comfortable to hold on to during a presentation. I've used it a bunch, and my only regret is not getting it earlier.

They make two versions, one takes AAA batteries, and one that has a built-in rechargeable battery. The one I'm linking to is the rechargeable version.

This one is also a lot cheaper than anything you will find at a local office store.

Raspberry Pi 3 Starter Kit

If you haven't heard of the Raspberry Pi yet, don't worry, your geek has!

This kit includes everything they need to get started tinkering with the Raspberry Pi 3 platform.

I personally don't have this kit, but I have most of the components in it, and they are a lot of fun.

Arduino Starter Kit

If your geek is less into programming, and more into robotics or mechanical stuff, then I would recommend the Arduino Starter Kit.

Again, I don't have this exact kit but I do have the components in it. I like the arduino platform because it is a realtime computer and you can program switches, and lights and "If this" then "do that" type stuff with them VERY easily.
These next items are probably something you want to coordinate before purchasing, but honestly I wouldn't be pissed off if they showed up under my tree.
Ubiquiti Unifi AC-Lite WiFi Access Point

The internet is getting faster and most families have 10+ wifi devices in their home. For the real geeks, only an enterprise class wifi solution will work!

I have two of these AP's at our house and they are amazing. They also do a great job at WiFi hand off, which is super important if you have your cell phone doing WiFi calling. I can literally walk anywhere in the house and not drop a call that is on wifi.

I do this because the Verizon Wireless signal is weak at my house. I used to drop calls all the time in my office. But since switching to WiFi calling on my iPhone things work great!

Ubiquiti Unifi Security Gateway

This little guy is a home router / firewall… on steroids. It claims to handle connections as fast as gigabit without issue. I personally don't have one, because my home connection works more like a business connection (routing a /28 IP space). But at some point I may switch and try this thing out.

Ubiquiti's thoughts behind this guy is to pair it with the WiFi access points above and the Unifi switch series for a complete end to end SMB/Home networking solution
What's on your Holiday wish list?
Do you have another item that completes your Geek life? Post a comment below to let us know what it is. Maybe your idea will save a fellow geek from getting a Starbucks gift card! (not that there is anything wrong with Starbucks gift cards!!!)