As part of my day job I spend a bunch of time getting in and out of customer networks to monitor and fix things. Managing the connection information for a bunch of customers is just beyond the capability of my brain… which works great for customer who are concerned about security because it only takes about 2 days and I have mentally purged their passwords. Anyhow… this RDP manager from Devolutions is PERFECT for what I do. Let me explain why.
First off, it obviously manages RDP connections, and lets you do all of the typical organizational stuff like putting them into folders for different companies and stuff like that… but it goes a step further. Normally customers don't just open RDP to the world (if you do you're just asking for trouble), so I'm normally given VPN credentials or a Cisco IPsec profile to use. With Devolutions RDP Manager I can use Cisco, Microsoft, or other VPN clients to automatically connect to the customers network as soon as I try to open a connection to their server.
One of the other nice things I like about it is that if you want to keep a centralized connection database and share it with co-workers you can. Plus there are many options as to where to store that connection database, in the cloud…. on your own servers… in Amazon S3, etc etc. But best of all it encrypts the database as well.
When I first open the RDP Manager I'm prompted to enter the password to unlock the datasource.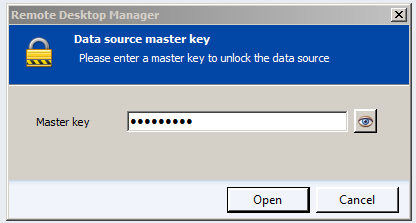 After entering the proper info the main interface appears with your list of sessions on the left and details on the right. In this screenshot I had selected a customers AX4-5 SAN, where I created a record with a link to Navisphere and documented the username and password. If I want to see the password I can click the eye button in the tool bar.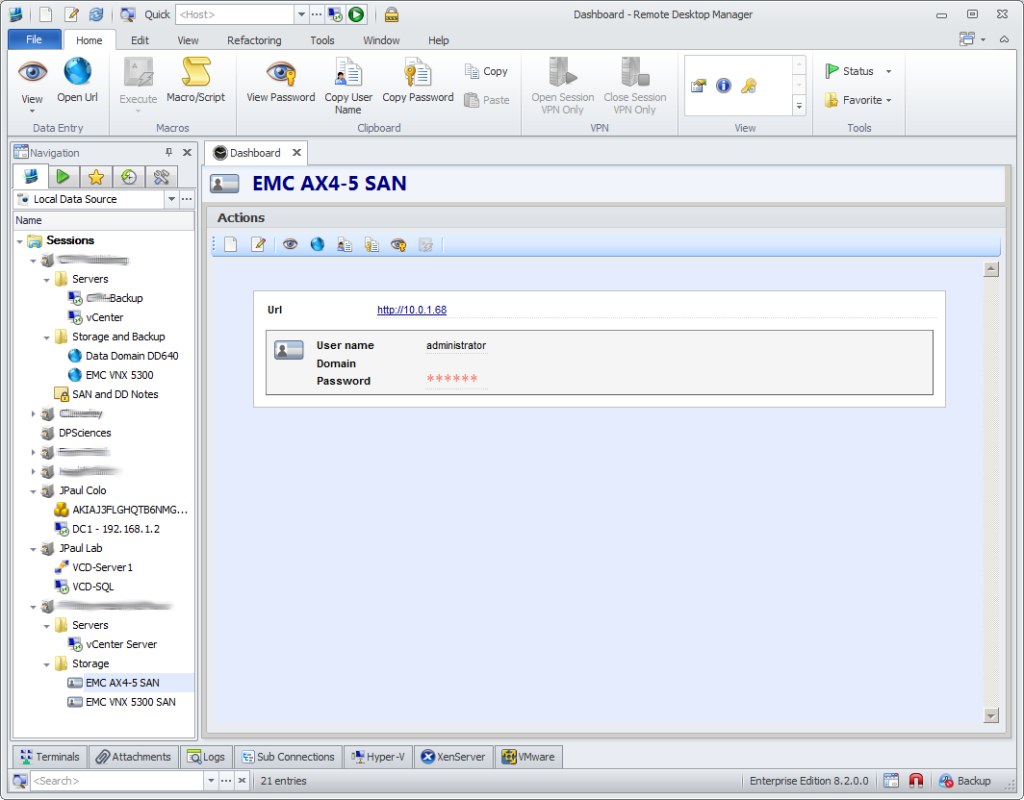 As you can also see I have created groupings for several clients and my own gear, and then have organized it further by creating folders for servers and storage.
In case you are wondering what data types you can create here you go:
Groups/Folders have these options: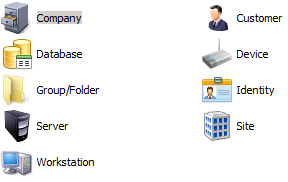 Inside of a group or folder you have the option to then create sessions, or add documentation via the following objects: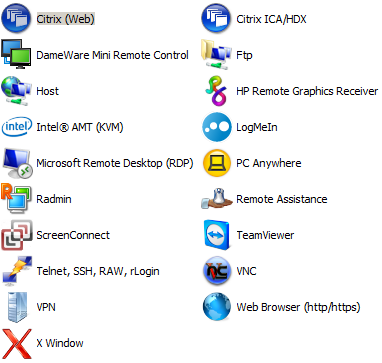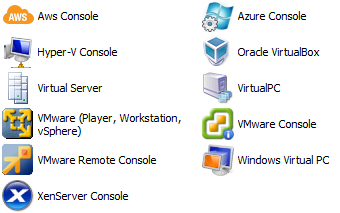 When you create a connection you fill out a form with the relevant information. In this example I am configuring an RDP connection to one of my domain controllers.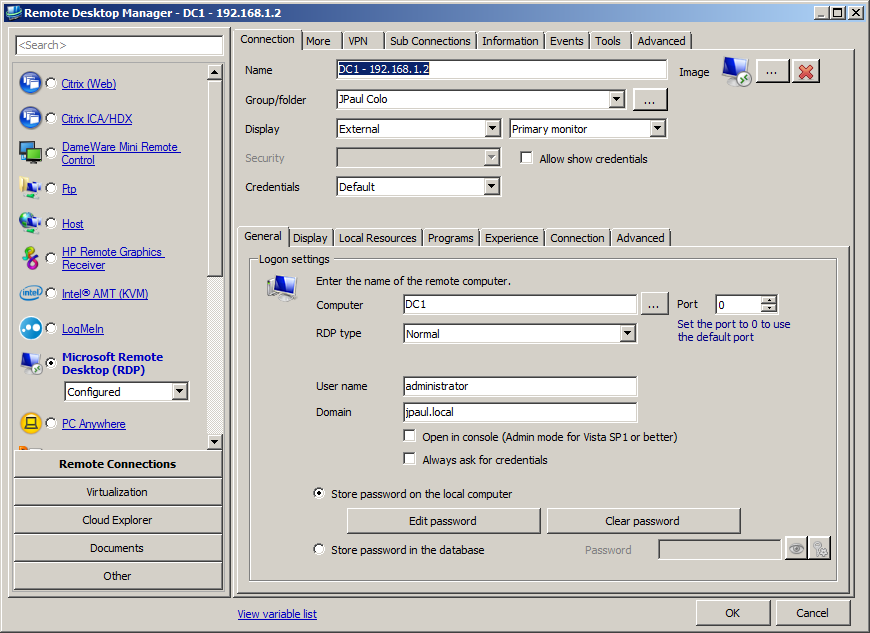 And as you can see there is a VPN tab at the top too. This is where I can specify which VPN type I want to use, for my colo I use a Cisco IPSec VPN.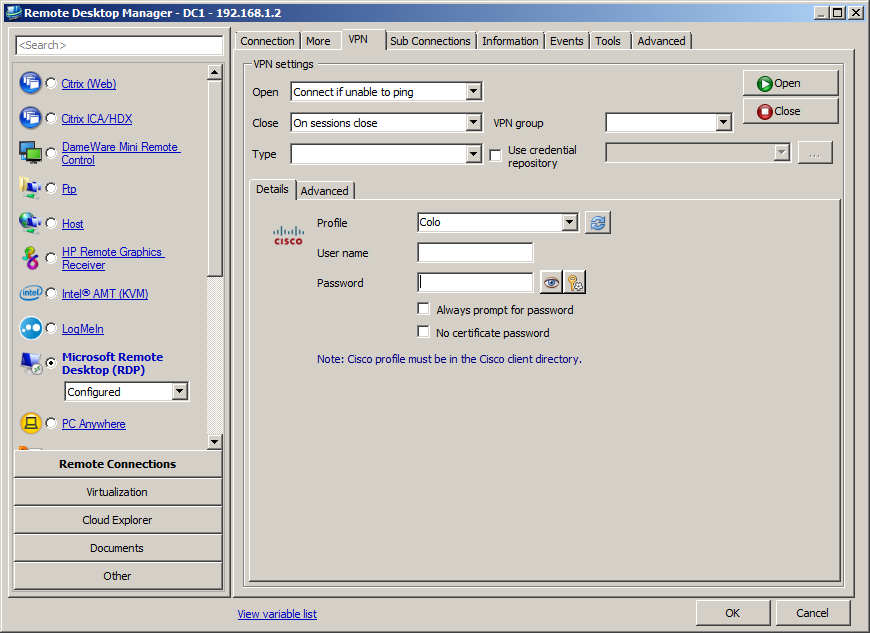 Now, when I go to connect to my domain controller, the RDP Manager will check to see if it can ping the server, if it cannot it will then open the Cisco IPSec client and connect to the proper VPN. After that has happened RDP Manager will again try to ping the server, and if it can it will open the RDP connection. Pretty awesome stuff.
All of this information is stored in a datasource, and a datasource can be many different things, in RDP Manager Enterprise edition you have the following options for a datasource.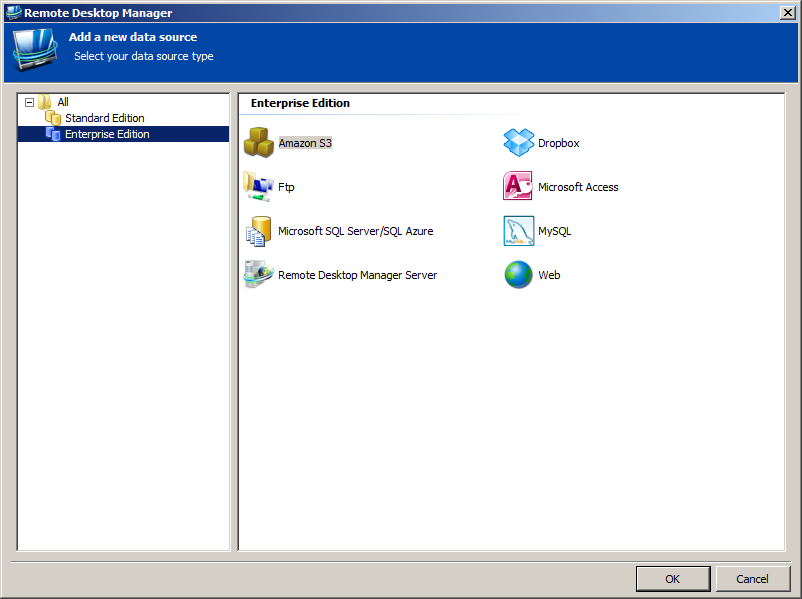 Right now I just use a local datasource since the rest of my co-workers don't use the product, but I like the idea that I can update this and share new information with coworkers once I talk them into the product.
If you want to check out the full list of features go here. I would also like to add that I'm in no way using the product to it's full potential as there is a lot of features that I just dont need, but I do like that they are there in case i ever do need them.
So far I love the product, in fact I actually bought it which doesn't happen very often. I also find that I use it much more than I thought I would too. So overall, at $70 bucks it was a great investment and I highly recommend it if you are managing hardware in multiple places.