Initial Press Release:
KubeCon 2018 – Seattle, Wa — Nutanix Cloud Native delivers reliable, automated, secure, and efficient services for developers on the private cloud and is powered by leading hyper-converged platform, Nutanix Acropolis.
Bringing open source tooling and automation experience to the private cloud is more complex than simply deploying the same open source tools – it requires a high degree of expertise, labor, and automation. Using Nutanix Cloud Native, developers can take advantage of on-prem reliable tooling and automation that is required for fast development and management of scale-out applications.
Nutanix Cloud Native Stack will include one-click native Kubernetes, software-defined scale-out file, block, and object storage services, application monitoring and database as a service to help automated and fast delivery of applications.
Here is a screenshot from a presentation easily found if you Google "Nutanix Cloud Native". I assume the full Nutanix Cloud Native stack will build atop of the Kubernetes platform announcements made at Nutanix Next.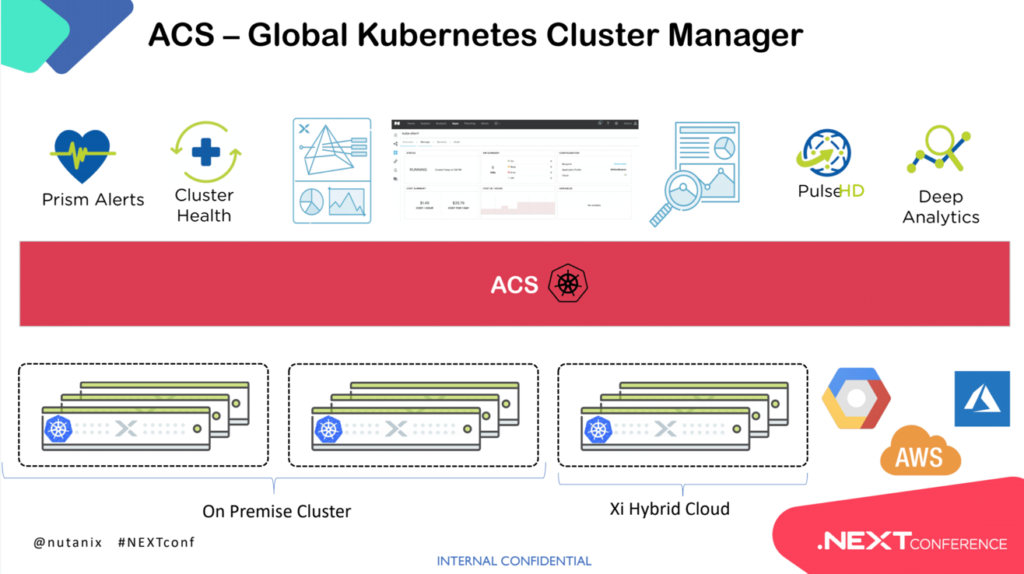 As I learn more this week I'll update this post.