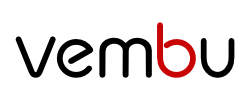 This is a sponsored page by Vembu.
Vembu Backup and Recovery
Vembu is a leading provider of a portfolio of software products and cloud services to small and medium businesses for more than a decade. Vembu's vision is to make software and cloud services very affordable for the hundreds of thousands of small and medium businesses worldwide.
Vembu's latest flagship offering is Vembu BDR Suite v3.6, which is one of the most comprehensive backup, recovery, disaster recovery solutions in the market known for its simplified mechanism and affordable price. The solution is lauded by customers and analysts as one of the most viable solution for the small & medium businesses who are looking for a single solution for all the requirements of their data center & to reduce their overhead costs. The products under the Vembu BDR Suite cater to the virtualized environments like VMware vSphere & Microsoft Hyper-V, windows IT environments and also for Linux, Mac etc.  Since the companies are moving towards hybrid deployments, Vembu BDR Suite v3.6 also provides flexible deployment options like offsite, cloud, on-premise and hybrid cloud. That being said, the solution is a best fit from complex & sophisticated data centers to a simple IT setup keeping the cost involved at check.
The products under Vembu BDR Suite are:
Vembu VMBackup:
Vembu VMBackup is a Backup and Disaster Recovery software that supports agentless backups for VMware vSphere and Microsoft Hyper-V environments. VMBackup is designed to backup and replicate the virtual machines by taking the snapshots of the VM images at the host (hypervisor) level. There is no need to install any agent on each virtual machine guest OS). Also, during incremental backups, only changed blocks will be transferred. Application-aware image backup processing ensures Microsoft application consistency with logs being truncated after successful backups. The quick vm recovery helps you to instantly launch the backed up VMs on ESXi host or Hyper-V.
VMBackup provides option of sending the backup data to an off-site data center or Vembu Cloud for data redundancy and disaster recovery.
Vembu ImageBackup:
Vembu ImageBackup is a complete backup and disaster recovery solution for Windows IT environments. It provides an option to do entire system level backup or specific file level backup in Windows Servers and workstations. It also ensures RTO less than 15 minutes by delivering reliable recovery options like Bare Metal Recovery, Quick VM Recovery, Instant File Recovery, Partition level Recovery etc. Furthermore, Desktops/Laptops Backup is completely free.
Vembu NetworkBackup:
Vembu NetworkBackup is designed for small & medium businesses to protect critical business data across file servers, application servers, workstations and other endpoints in Windows & Linux environments. Vembu offers backup at free of cost for end points which includes Windows Desktops, Laptops and Mac.
Vembu OnlineBackup:
Vembu OnlineBackup provides File Server, Exchange, SQL, SharePoint & Outlook Backups directly to Vembu's secure cloud using enterprise-grade AES 256-bit encryption with granular restores.
Vembu SaaSBackup:
Vembu SaaSBackup is designed for backing up the Mails, Drives, Calendar and Contacts of your Office 365 and Google Apps. Since SaaS applications are deployed in the cloud, IT admins feel apprehensive about the security of the data. Here is the solution which comes to rescue of those who have no idea about securing their valuable data in SaaS applications.
Free products from Vembu:
Vembu BDR Suite v3.7.0 has come up with a comprehensive free edition for data centers which deploy both virtual & physical environments. The free edition will be beneficial to all those who wish to try out Vembu BDR Suite in their production and testing environments without any costs.
Unlike other free edition software available in the market, The Vembu BDR Suite Free Edition will cover up all the major features needed for the Backup & Recovery for multiple requirements of a data center.
Vembu BDR Suite covers the below environments as follows:
Free Windows Workstations Backup
Free File Backup of Workstations