This article is part of a series of posts that deep dive into the new Zerto Virtual Replication 5.0 feature set. To view the other posts check out the index post here.
With the release of Zerto Virtual Replication 5.0, there is a brand new way to monitor your Zerto infrastructure.
DR monitoring in your hand
How many times have you wondered if vSphere Replication or your SAN based replication was working? Chances are if you wanted to know, you had to break out your laptop, probably start a VPN client, and then remote in.
Zerto Mobile aims to simplify the process by putting the data right on your mobile device.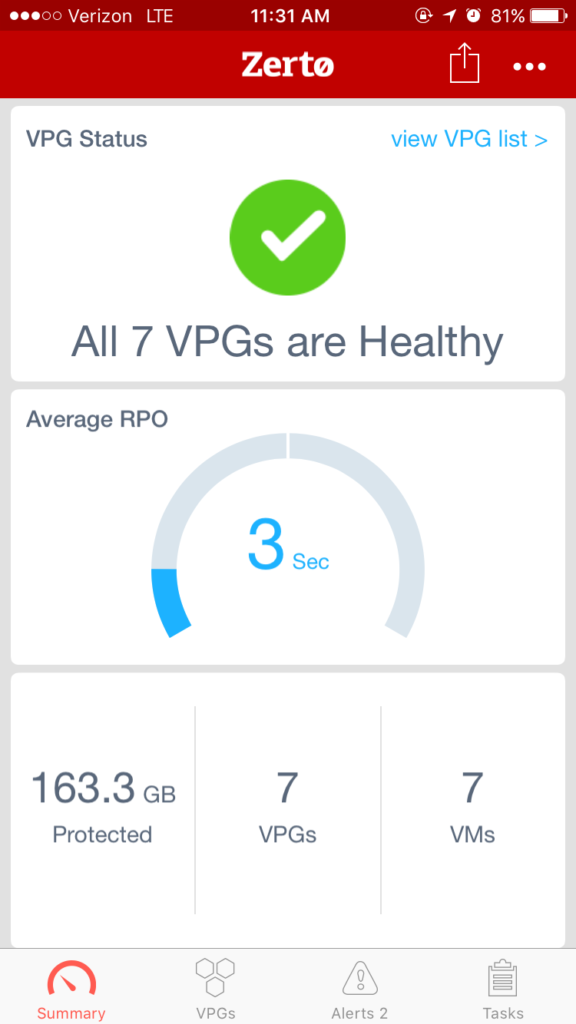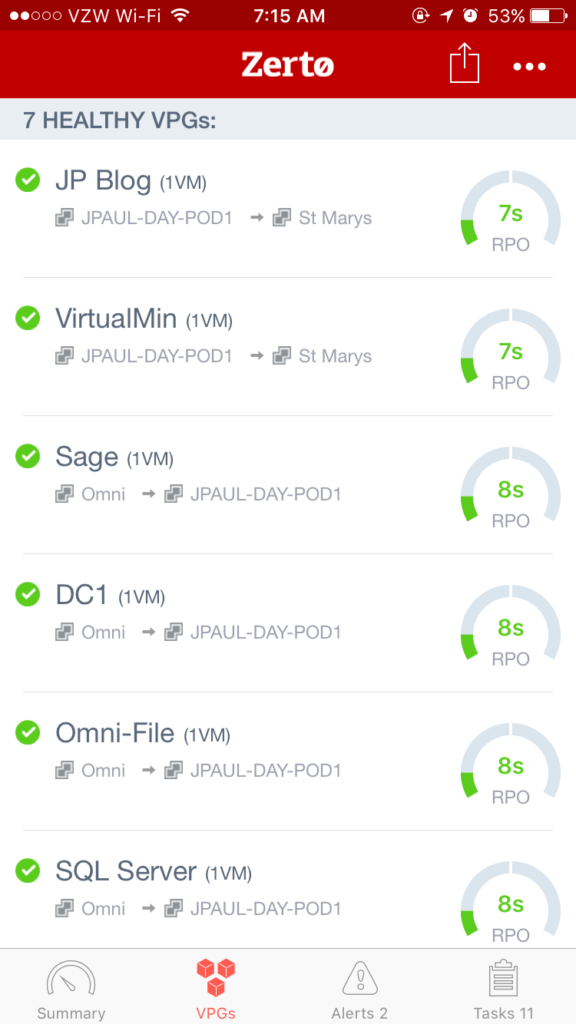 How it works
Zerto Mobile is delivered as Software as a Service, meaning that all the data resides in "the cloud." The data is sent to Zerto's cloud server from your Zerto Virtual Managers and is then retrieved by your mobile from the cloud server.
It's important to note that there is no VPN connection needed. Instead, all data travels over SSL encrypted connections. Just to make things even more secure, the only people who can see your data, are those who you authorize to see your data.
Bottom line, we secure it the bests ways possible and look to you to give authorizations to people you trust.
Check your alerts from the golf course
Besides showing off your LOW RPO to all your buddies, you can also investigate any alerts that might be present.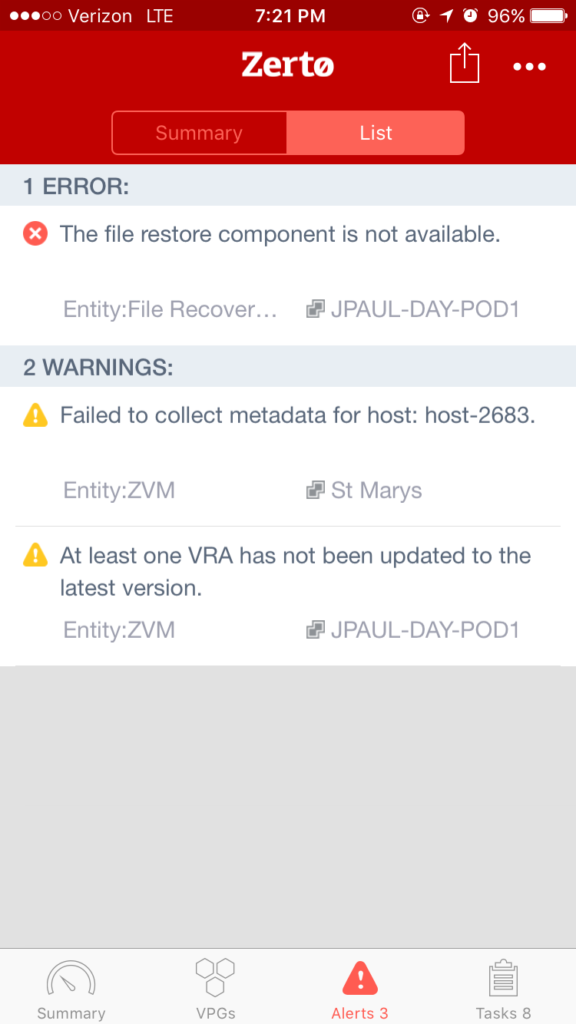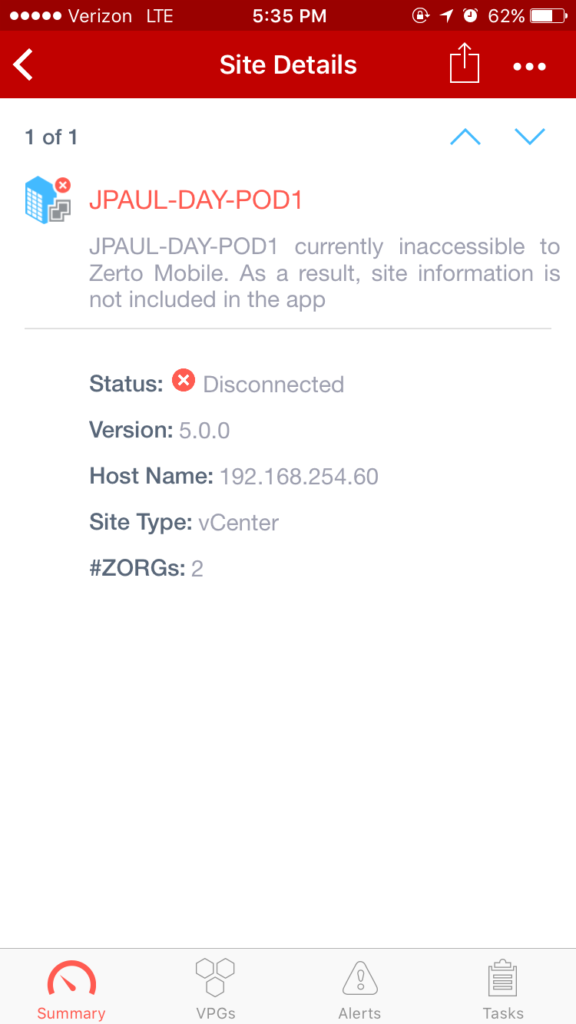 You can even dig into each alert to see details of what is causing it.
If you determine that further investigation is needed, you can always break out your laptop and that VPN connection. But if things are OK then you saved yourself a lot of time and can get back to the rest of your day faster.
No mobile remediation… yet
I know what you're thinking. If you have kids like I do, you know that they love to go into whatever apps are available. Have no fear; Zerto Mobile is currently for MONITORING only.
Let me repeat; currently, you cannot initiate a failover or any other actions from Zerto Mobile.
These features are TBD and may be included at a later date, but remember I'm just an SE so until you see an official statement it's just my opinion.
How to get started
There are only a few requirements to get started with Zerto Mobile.
At least 1 ZVM running ZVR 5.0

Make sure to enable Mobile reporting during the installation/upgrade
It must have internet access

Mobile Device with "Zerto Mobile" installed
MyZerto account using your corporate email address
Once you have your MyZerto login information, and you have upgraded to Zerto 5.0, you can download the mobile application and sign in using your MyZerto credentials.
Once signed in status information will automatically start downloading to your mobile.
Leave some feedback
Zerto is always looking for customer feedback. Please, feel free to leave a comment here, or shoot me an email, or open a support ticket. We want to improve constantly, and the best way to do that it to understand your real world use cases.