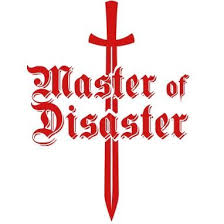 Some call it the dark side, others call it the best decision they ever made. For now I'll just say "Hi, I'm Justin and I'm with Zerto."
I was in the VAR community for over 6 years, I've designed or helped design countless infrastructures and spent more nights on installs and troubleshooting sessions than I would care to recount. In the grand scheme of things however, projects were starting to look more like cookie cutters than adventures, and with that in mind it was time for something a little different.
Life is either a daring adventure or nothing at all. -Helen Keller
This cloud thing seems like it might stick around for a while, and Zerto is perfectly positioned to be the glue between those clouds. It also seems like an awesome new adventure with a lot of new things to learn and work on. After all up until this point my experience with AWS has been a hobby, and my experience with HyperV has been limited. But with Zerto officially supporting both, and more importantly mixing and matching between them all, there is a lot of opportunity to meet and learn about people and technology outside of the VMware space. I'm also hoping that before long we will see support for KVM at Zerto (no roadmap knowledge of that yet, just know there is a lot of opportunity there).
Starting Monday August 17th, my role will be Solutions Engineer covering the greater Ohio Valley area. So basically I will be helping customers and partners determine if Zerto is the right fit for their environment. So if you have DR questions and have been considering Zerto, give me a shout and I will see what I can do to help you through the process.
As for blogging I plan to change very little. I still plan to post as frequently as I have something intelligent to say (haha), because of partner NDA's I was not allowed to share anything unannounced that Zerto was doing before… and as an employee the same rules will apply. But other than that it's business as usual.
Hopefully community involvement, at least in my territory, will also go up. I plan to attend more customer focused events like VMUG's and do more lunch and learn type events to help educate people not only about Zerto but about virtualization in general.
As always stay tuned, and let me know if there is anything I can do to help!